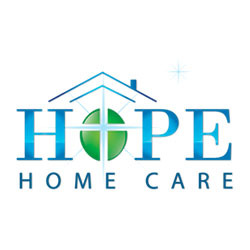 LPN - Home Health Nurse
Sorry, this job has expired.
Miamisburg, OH
Hope Home Care is a Christian faith-based, locally owned and operated agency that has been providing in-home skilled nursing, home health aide services, physical therapy, occupational therapy, speech therapy and medical social worker services to clients in Southwest Ohio since 2012. Our well-trained health care professionals work closely with patients, their families and their physicians to provide seamless care 7 days a week.

We are currently hiring an LPN Home Health Nurse.

The Licensed Practical Nurse is responsible for providing direct patient care under the supervision of a registered nurse and in accordance with Agency policies.

• Graduate of an accredited practical nurse or vocational nursing program.
• New graduates and LPN's with experience within the last 2 years will be accepted.
• Currently licensed as a licensed practical nurse or licensed vocational nurse in the state.
• Complies with accepted professional standards and practice.
• Demonstrates good verbal and written communication, and organization skills.
• Valid driver's license and CPR certification required.
• Recent physical and TB test required.
• Must be able to pass a BCI background check.
• Provides direct patient care as defined in the state Nurse Practice Act.
• Implements plan of care initiated by the registered nurse.
• Prepares clinical and progress notes.
• Provides accurate and timely documentation consistent with the plan of care.
• Assesses and provides patient and family/caregiver education and information pertinent to diagnosis and plan of care.
• Assists the patient in learning appropriate self-care techniques.
• Participates in coordination of home health services, appropriately reporting the identified needs for other disciplines (HHA, OT, PT, MSW, ST) to the registered nurse and/or Clinical Supervisor.
• Assists the physician in performing specialized procedures for treatment using aseptic techniques.
• Uses equipment and supplies effectively and efficiently.
• Participates in personal and professional growth and development.
• Performs other duties as assigned by the registered nurse.

We are an Equal Opportunity Employer.
12976